Terms and Conditions
These terms and conditions ("Terms") govern your use of our mobile MMORPG games ("Games") developed by Stonehollow Workshop LLC ("Stonehollow Workshop"). By accessing and using our Games, you agree to be bound by these Terms. If you do not agree with any part of these Terms, please refrain from using our Games.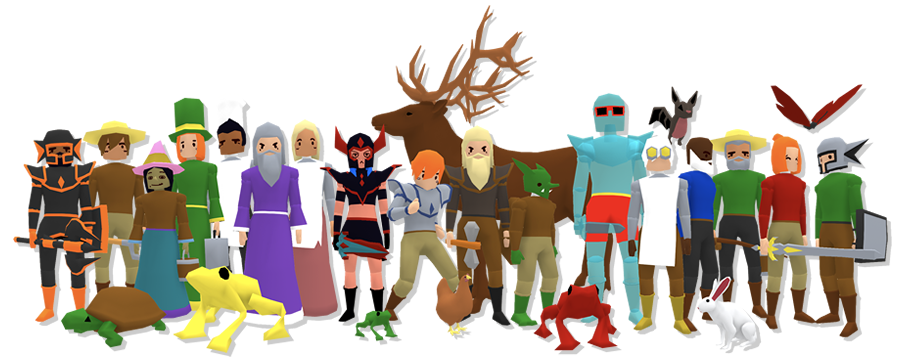 Player Conduct
Players must comply with the rules and guidelines set forth in the Games. These rules prohibit cheating, hacking, exploiting bugs, or engaging in any activity that violates the Games' rules or applicable laws.
Summary of Rules:
Respect other players and behave in a respectful manner.
Do not engage in cheating, hacking, or using exploits to gain an unfair advantage.
Report any bugs or issues to the appropriate channels rather than exploiting them.
Abide by the rules and regulations outlined in the Games.
Players must be adults or at least 13 years old and supervised by an adult when using the Games.
User-Generated Content
Currently, there is no user-generated content within the Games. However, should user-generated content be implemented in the future, all rights to such content shall be transferred to Stonehollow Workshop. Any user-generated content that violates third-party rights or laws may be removed upon notice, but the legal responsibility lies with the user. We reserve the right to remove any content that violates our Terms and Conditions.
By submitting user-generated content, you grant Stonehollow Workshop the right to use, modify, and distribute the content as deemed fit.
Disclaimer of Liability
Our Games are provided on an "as-is" basis. We do not guarantee uninterrupted or error-free gameplay, and we are not responsible for any damages or losses incurred from the use of our Games.
Stonehollow Workshop shall not be held liable for any actions, behavior, or interactions among players within the Games.
Intellectual Property
All intellectual property rights in the Games, including game assets, belong to Stonehollow Workshop or are leased from their respective creators.
Unauthorized use, reproduction, or distribution of the Games' intellectual property is strictly prohibited.
In-App Purchases
In-app purchases handled by Stonehollow Workshop are non-refundable.
In-app purchases handled by third-party providers are subject to the terms and conditions set by those providers.
Personal Information
We collect and process personal information as outlined in our Privacy Policy. By using our Games, you acknowledge and agree to the terms of our Privacy Policy.
Termination
Stonehollow Workshop reserves the right to terminate a player's access to the Games for any reason, including violations of these Terms.
Dispute Resolution
Any disputes arising from these Terms shall be resolved in the courts of Buenos Aires, Argentina, under Argentinean Law.